How to take logs from Hideez Safe application (only for Windows)
How to export logs for troubleshooting
Logs are needed to investigate your issue faster and more effectively.
To take them, please, open the Hideez Safe application on click on "Options".
Then checkbox near "Enable logging":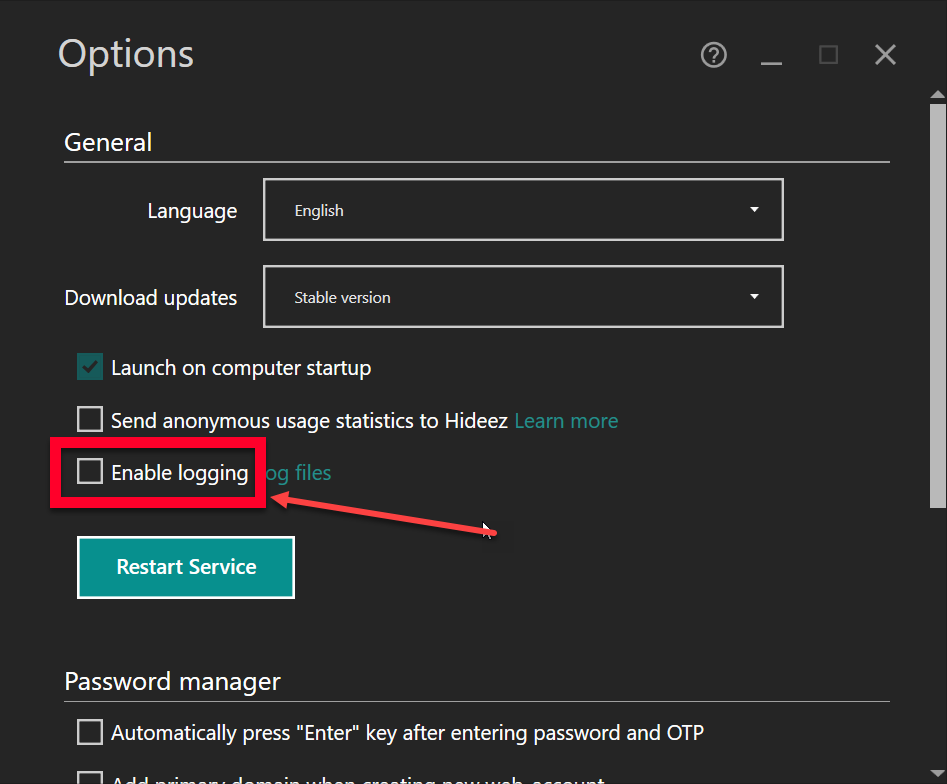 Now you can reproduce your issue. After you ended, open 'Options' again and uncheck the box. To find logs click on 'Log files':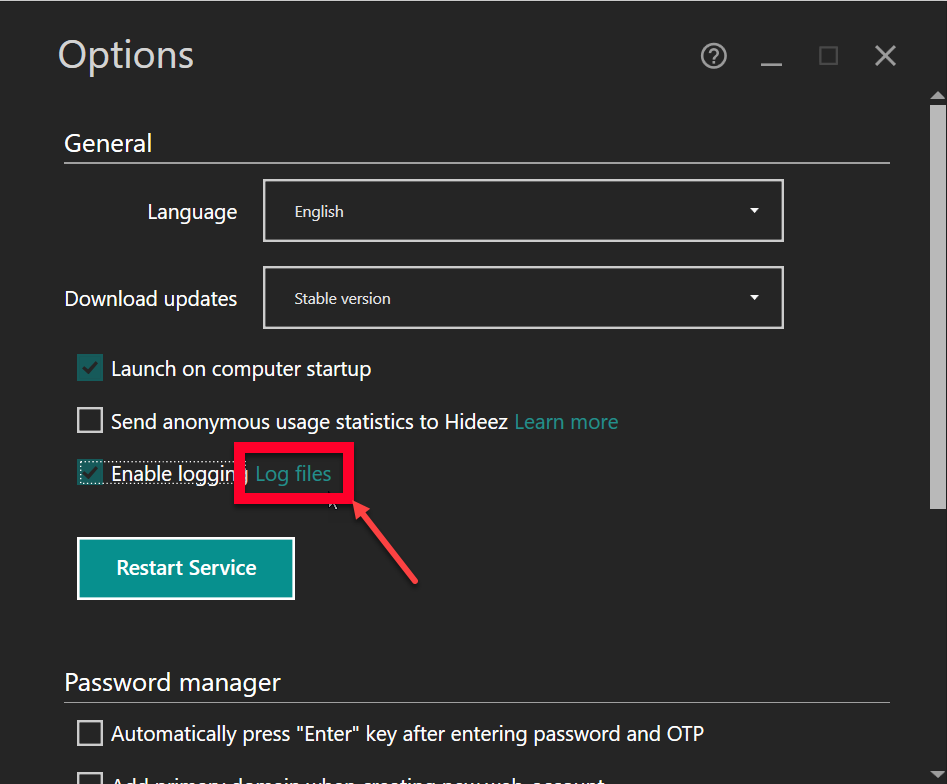 You'll see the folder with current version of Hideez Safe application.
​

In the folder find the file and check the time when it wat last modified.

Send this file to us via email or via live chat on the our site with description of your issue.